Blade in the Belfry is the 3rd album released by Gloomcatcher, side project of Jessy Ribordy. The first track, The Night, was released on November 23rd, 2017. The entire 6 song EP released on December 8th, 2017 on Bandcamp .
"About life, love, heartache, and my children"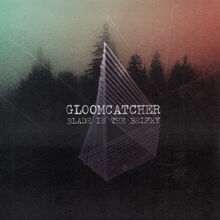 Track Listing
Edit
Music and Lyrics by Jessy Ribordy
Guitar by Nick Lambert
Drums by Jordan Wood
Violin by Wynton Grant
Vocals on Track 5 by Wyatt Benoit
Artwork by Nick Wiinikka
Ad blocker interference detected!
Wikia is a free-to-use site that makes money from advertising. We have a modified experience for viewers using ad blockers

Wikia is not accessible if you've made further modifications. Remove the custom ad blocker rule(s) and the page will load as expected.